Archive for April, 2010
NASA announces tweet up to view the launch of Atlantis. Â NASA will pick 150 people at random that sign up on their site.
Hrm, I'll be signing up — and if I'm one of the 150 picked — I think that's too good of a deal to pass up. Â There's also a second place tweet up at JSC.
Count me in.
http://www.nasa.gov/connect/tweetup.html
No comments
The image says it all. Â Something is seriously wrong with American "news". Â I'm crying right now…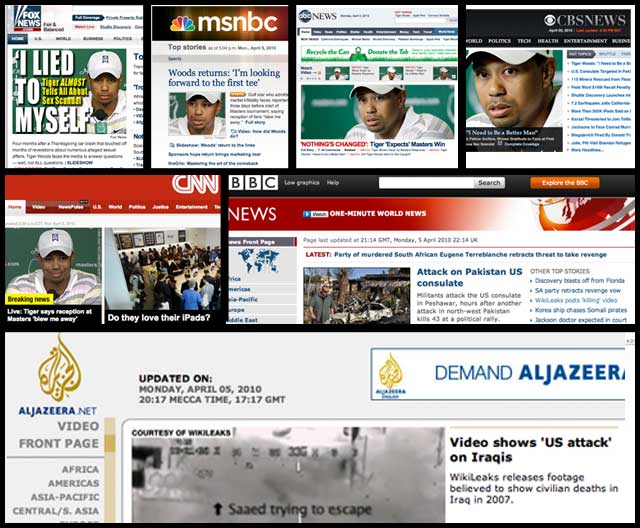 From:Â Tiger Woods returns to golf – Boing Boing.
No comments